The SolaRaft-iQM™, is our remote, solar powered, advanced water quality monitoring system. This system was designed to both lower the costs of constant water monitoring and allow for easy application of this advanced technology into the water environment. It is easily managed by 1 person and quickly set up, ready for deployment.
Affordable, Convenient Monitoring
With water quality monitoring costs ranging between $25 and $600 per test, and considering that many tests arrive long after information is needed and applicable, the SolaRaft-iQM™ quickly proves its value and easily pays for itself in a very short period of time.
Free yourself from the time, energy, expense, and reliance on outside testing services. The SolaRaft delivers instant results on selectable intervals of every 6 minutes to any desired schedule. If seeking hourly results, your investment into our technology will pay for itself within the first month!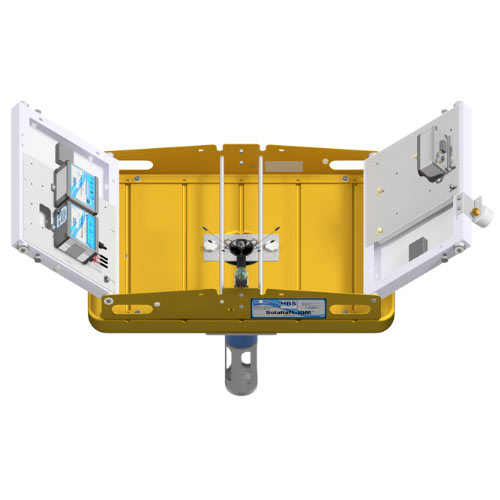 SolaRaft-iQM™​ Features
High efficiency solar controller with wireless & serial communications.
High Energy Density, ultra-light weight battery with Energy
Status indicator & capacity reporting
Wireless and Cellular communications antenna
Coast Guard approved beacon
High energy density, high efficiency, solar panels with flip access
Sturdy side panels with hand lift access holes
Lightweight, Hydro-Dynamic Instrumentation
Yellow, Impact Resistant Buoy
EASY INSTALL
The SolaRaft-iQM™ is delivered pre-assembled and ships in a standard courier box at approx. 28kg (60lbs), reducing costly delivery fees & freight delays. The unit is deployable in 10 minutes, making it one of the most convenient solutions in the industry.
DATA YOU NEED
With SolaRaft- iQM™ & Water-iQM™ you can easily access Water Quality Data, such as: Temperature | Conductivity | Salinity | TDS | pH ORP | Ammonia | Nitrates Dissolved Oxygen | Turbidity | Chlororphyll-A | Blue-Green Algae and more!
WHEN YOU NEED IT
Convenient, accessible, water quality data online. Offering customizable charts, graphs and units of measure. You can tailor alarms, warnings and parameters to suit your needs. Water Quality reporting has never been easier with simple download options.
Industry Leading Probe
We're proud to supply our water quality monitoring systems with the industry leading line of sondes. We use a variety of multiparameter sonde for monitoring water quality in fresh, brackish and marine waters. We offer the largest selection of water quality sensor technologies in the industry.
In addition to standard configurations, each probe may be customized for your specific application. Pick sensors of your choice to fully populate larger probes. Our probes feature anti-corrosive housings and sensors, robust marine bulkhead connectors, and anti-fouling options. LED status indicators on each sonde provide important diagnostic information.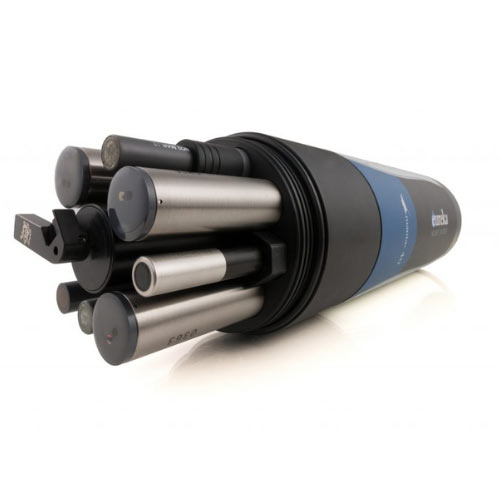 CEC SolaRaft iQM TRIFOLD

Manta+ Standard Sensor Configurations