---
New Products
Existing customers can place orders directly online through our catalog.
The catalog allows you to easily place your order, at any time day or night, when it is convenient for you, from an internet capable device. You can highlight your favorite products, and quickly reorder. You can also view your past order history.
Register on our homepage to get started!
---
Brand New TB350 WL Turbidimeter
Ideal for field and environmental testing, the TB350 WL portable turbidimeter delivers the most reliable measurements for low range to high range samples without sacrificing accuracy.
Reads up to 4000 NTU without the need for dilutions
Superior data management – easily save and recall measurement data sets
Touchscreen interface for ease of operation​
US EPA Approved
The Lovibond® TB Series of turbidimeters offers simplistic operation combined with intelligent instrument engineering to provide an unparalleled level of accuracy in turbidity measurement.
​
Featuring the patent-pending Multipath 90° BLAC® sensor technology, the optical system is engineered with dual detectors to deliver a ratio reading which mitigates common measurement stability issues.
​The intuitive, touchscreen interface makes it easy to perform procedures and interpret results. With function applications, you can navigate between settings and performing that function efficiently. This user interface helps eliminates common frustrations and prevents errors. The data logging capabilities allow you to record the testing location, operator's identification, time and date along with the measurement. Stored data can be transferred to a computer via USB.
Download Product Data Sheet,
and call 800-572-3220 or email info@cec-online.com to get more information on the TB350 Turbidimeter.
Introducing the New LCA5
by CHEMTRAC
The LCA5 is an essential coagulation optimization tool for the water treatment professional, allowing the user to quickly, and confidently, respond to rapidly changing raw water conditions.  In under 5 minutes, the coagulant dosage needed to achieve charge neutralization can be determined by either manually or automatically titrating a raw water sample with coagulant until a zero (0) charge reading is obtained.  An optional pH measurement along with automatic titration allows the LCA5 to also determine the buffer (e.g., caustic, lime) dosage in applications where pH adjustment is required due to low alkalinity conditions.  The optional buffer titration feature is also utilized in certain applications where sample pH modification may be required in order to achieve reliable charge measurement results. 
PTV Series of Process Turbidimeters
by Lovibond® Tintometer®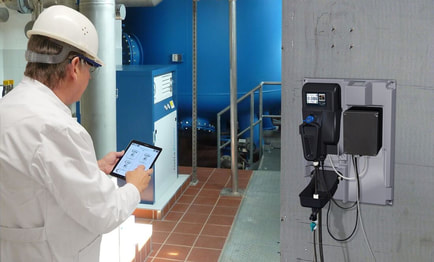 Watch video of Calibration Procedure with TCALplus.
​Download Product Data sheet , and call 800-572-3220 or email info@cec-online.com to get more information on the PTV Series of Process Turbidimeters.
Lovibond® Tintometer®, a leading manufacturer of water analysis products, appoints CEC as new Virginia representatives for the PTV Series of Process Turbidimeters. These instruments have been designed to automatically monitor low levels of turbidity in drinking water systems, and is the first to offer users the option to control every aspect of the instrument with a mobile device.
With an emphasis on simplifying processes, reducing water usage, and data management, the design of the PTV Series considered every aspect of process turbidity workflow. The system is configurable to offer operators a variety of options including integrated flow indication and bi-directional Bluetooth® communication between the sensor and a mobile device. Additional accessories to assist with installation, sample management and routine procedures such as calibrations and cleanings are also available.
"This has been an exciting project for our team. A lot of time was spent talking to operators about what they did and didn't like about their current systems. Our team combined that feedback with their more than 25 years of technical knowledge of turbidity science and process analytics. We couldn't be happier with the final product," said Brad Martell, President of Tintometer Inc.
The PTV 1000, PTV 2000 as well as the PTV 6000 have received US EPA approval for drinking water compliance.  An ISO compliant version of the PTV 1000 is also available.   The instrument began shipping to customers in the USA in September 2017 and there are currently over 500 instruments installed in North America.
ProSeries-M Peristaltic Metering Pumps 
by Blue-White Ind.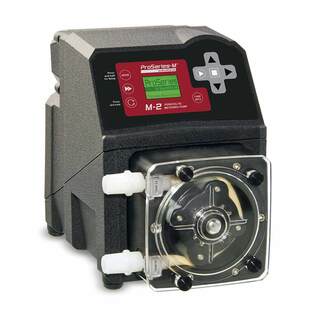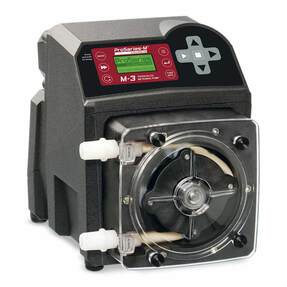 The FLEX-PRO peristaltic pumps do not have valves that clog requiring maintenance. They are self priming – even against maximum line pressure. By-pass valves are not required, and they cannot vapor lock, or lose prime, and do not permit syphoning.
​Specially engineered pump tubes allow for long life at high pressures. Two molded squeeze rollers and two alignment rollers for optimum squeeze, unparalleled accuracy and tube life. Plus a patented tube failure detection system.
Control inputs include 4-20mA for flow proportional feed, from raw or finished water flowmeters.
Model M-2 0.086 to 17.2 GPH, 200:1 Turndown Ratio
Model M-3 0.004 to 35.19 GPH, 10,000:1 Turndown Ratio
Model M-4 0.02 to 158.5 GPH, 10,000:1 Turndown Ratio
(All Models have Pressures to 125 psi)
Call 800-572-3220 or email info@cec-online.com to get more information on the ProSeries-M pumps for your application.
NEW DISTRIBUTOR
Raven Environmental Products
CORETAKER® is the most durable and accurate sludge sampler available. Raven uses clear polycarbonate with ultra violet stabilizers. Polycarbonate has superior clarity for inspecting settled sludge blankets for color and texture. And it comes with a Lifetime Break-Free Guarantee. To learn more about CORETAKER® quality watch the videos.
CORETAKER® Uber Stress
UBER STRESS video shows why CORETAKER® has a lifetime break free guarantee? How would your sludge sampler hold up to this stress?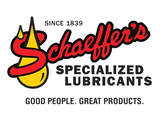 We are pleased to announce that we have allied with Schaeffer's Specialized Lubricants to offer their high quality, made in the USA, product line of lubricants. Their line includes gear oils, blower oils, greases, engine oils, penetrating oils, and multi-purpose degreasers.
Established in 1839 by Nicholas Schaeffer, Schaeffer Manufacturing Co. is a family owned business in St. Louis, MO, where the company is still located today.
Why use Schaeffer products? Longer equipment life, and reduced material-related costs. Budgets continue to shrink, but the needs at your plant remain the same. Every expense is scrutinized as communities, and local governments try to stretch their resources. Conventional lubricants may seem like the right choice for your budget, but your vehicles and equipment will disagree.
We believe the lubricants you use can offset costs in your maintenance budget. Schaeffer's lubricants provide better durability benefits than conventional oils. By reducing friction and heat, Schaeffer products extend your equipment's service life, which saves you time and money. Longer lasting equipment results in less downtime, which means you'll have full use of your vehicles and equipment.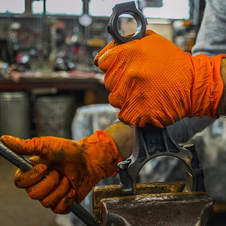 AMMEX Gloves
AMMEX Corporation is a premier importer and distributor of high quality disposable gloves and barrier protection products. Established in 1988, AMMEX focus is on quality products, outstanding service, and competitive prices, Today, AMMEX proudly supplies a wide selection of disposable gloves and personal protection equipment to a variety of industries.  AMMEX has the gloves you need.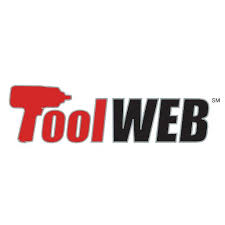 ToolWEB
With over 100,000 professional tool products from 400 top manufacturers, ToolWEB is  our ' Resource' for  tools and maintenance equipment. Their knowledgeable, trained and experienced teams provides us with personalized support. ToolWEB continuously expands their offerings to meet the changes of a dynamic marketplace. By bringing together a dedicated and winning combination of product, experience and processes, ToolWEB is considered the leader for tool and maintenance equipment.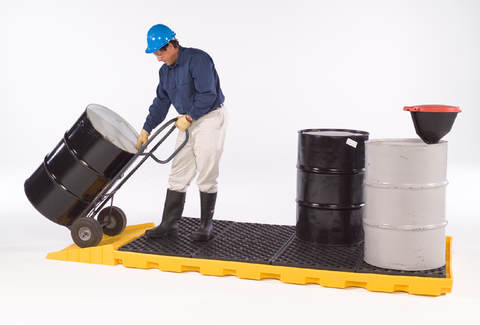 ULTRATECH International Inc.
The founders of UltraTech International pioneered the field of spill containment products in the early 1980's. UltraTech was formed in 1993 with one goal in mind: to create the world's finest offering of spill containment and spill response products. Since then, its vision has expanded into additional product categories and the company now features a product line that consists of over 300 unique products.
Focusing intensely on meeting customer needs in an innovative and cost-effective manner, the company has introduced an average of 20 new products per year. UltraTech's design and development team is credited with nearly 50 patents. Its lines of "problem solver" products are market leaders.